Oikocredit's first ever loan in India

17/03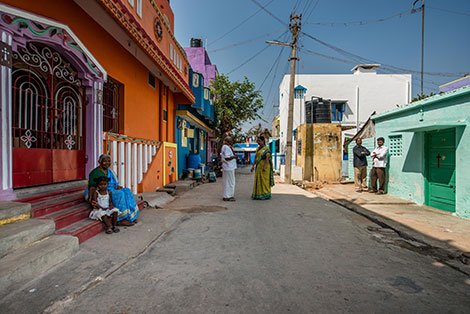 In India, around 300 million of its 1.2 billion inhabitants live below the $1.25 a day poverty line. When Oikocredit began operations 40 years ago, the number was almost the same, with around 320 million people living below the poverty line. In 1978, India's mortality rate was estimated at 14.2%*. In this context, Oikocredit granted its first ever loan in India to finance housing loans for low-income earners in India's southern state of Tamil Nadu.
In June 1978, Oikocredit provided a loan of US $200,000 to Vellore Christian Medical College Board Inc. to provide housing loans of $1,000 each to 200 of the lowest-paid staff at a hospital in Vellore, India. The original loan was budgeted for 200 houses; however in the end enough financing was provided for 311 homes in total.
Today the Vellore Christian Medical College and Hospital (Vellore hospital) is one of the largest and highest ranking hospitals in Central Asia, receiving around 2.2 million patients a year from all areas of India. At the core of its work, Vellore is dedicated to supporting people in need as well as training health professionals.
The 311 homes that were built still stand today, many still inhabited by the first family to move in, albeit it by the second or even third generation. Most home owners have added one to two additional stories in order to accommodate their children and grandchildren and take pride in the colourfully painted exteriors. The son of one of the original loan recipients, Jacob, said: "My father, Joseph, received a loan to build the house where I was born and raised. Our family is very thankful for this, as it's now home to my wife and children."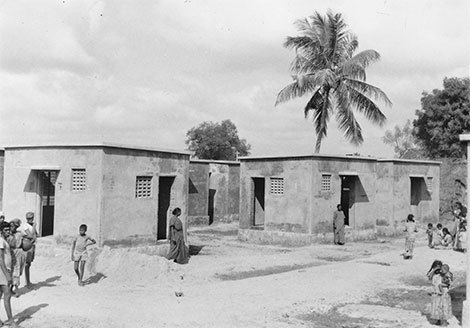 In addition to the housing loans, Vellore constructed a study hall and facilitates a teacher who helps children with their homework, encouraging the next generation to continue on with higher education and pursue skilled jobs. Ms Hannah Paul, Vellore's personnel manager, said: "The first investment in the community was suitable housing. Now we're investing in education so that younger generations can grow and have more opportunities than their parents did." The hospital continues to employ the grown-up children and grandchildren of the original housing loan recipients. As they progress on a path of development, Vellore hospital and its employees continue to have a loyal bond.
Now, almost 40 years on from Oikocredit's original loan, Vellore Medical College and hospital is still empowering staff to not only build homes, but also invest in education. The hospital continues to support the local community through job creation as well as development programmes.
* http://planningcommission.gov.in/plans/planrel/fiveyr/6th/6planch22.html