Oikocredit celebrates its 40th anniversary

23/06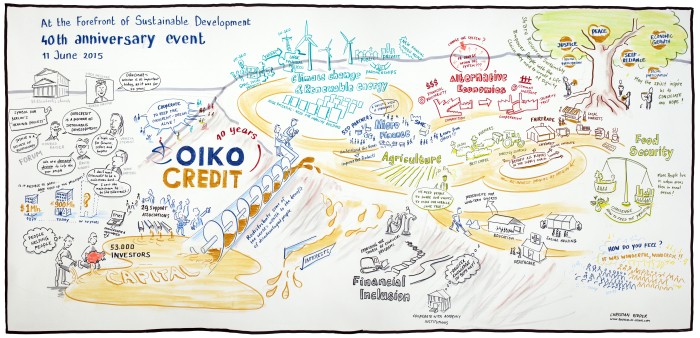 On 11 June, Oikocredit held its 40th anniversary event at Saint Elisabeth's Church in Berlin-Mitte. Around 300 guests from over 30 countries came together to celebrate the anniversary of a successful idea: a sustainable development cooperative financed by private investors. With this model, Oikocredit entered new territory 40 years ago.
A historical bridge
The anniversary celebration in Berlin included a historical bridge: It was in Berlin in 1974 that the World Council of Churches endorsed the establishment of an international development cooperative, which took place the following year. Dr Konrad Raiser, former general secretary of the World Council of Churches, who was fundamental in bringing about the cooperative, gave the opening speech at the event, followed by Violeta Stevens, head of supply chain & procurement at Oikocredit partner Cafédirect and Jamie Hartzell, founder and chair of Ethex and chair of Oikocredit partner, Divine Chocolate. A video message to congratulate Oikocredit was also received from Queen Maxima of the Netherlands, who also serves as the United Nation's Special Advocate for Inclusive Finance for Development.
The 40th anniversary event was attended by not only Oikocredit staff, members and volunteers but also academics, representatives from partners, media and industry peers.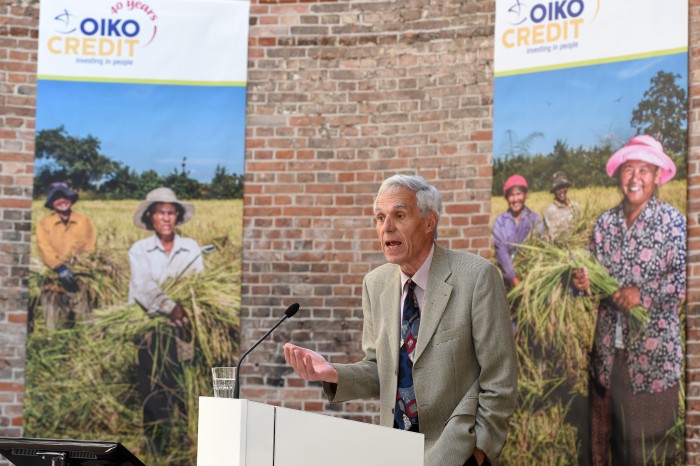 A successful event
Oikocredit International managing director, David Woods, said the event was a big success. "Our 40th anniversary event was an opportunity for people to come together to celebrate the success of the cooperative," said David. "It was also an opportunity to discuss the future of impact investing and how we can further contribute to development finance," added David.
The event was followed by Oikocredit's annual general meeting which was held in Potsdam on Friday, 12 June.