Bart van Eyk appointed equity and business development director

07/07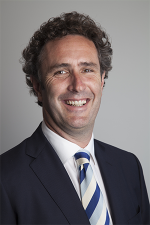 On 1 August, Bart van Eyk will begin as equity and business development director, joining Oikocredit International's management team.
Bart brings extensive international business and leadership experience, with a background in microfinance, business innovation and structured finance in emerging markets.
Bart began his career as an officer in the Netherlands Royal Air Force before joining ABN AMRO where he stayed for almost 10 years in international private banking and business development in new growth markets.
Prior to joining Oikocredit, Bart was founder and CEO of Musoni, the world's first 100% cashless microfinance institution in Kenya.